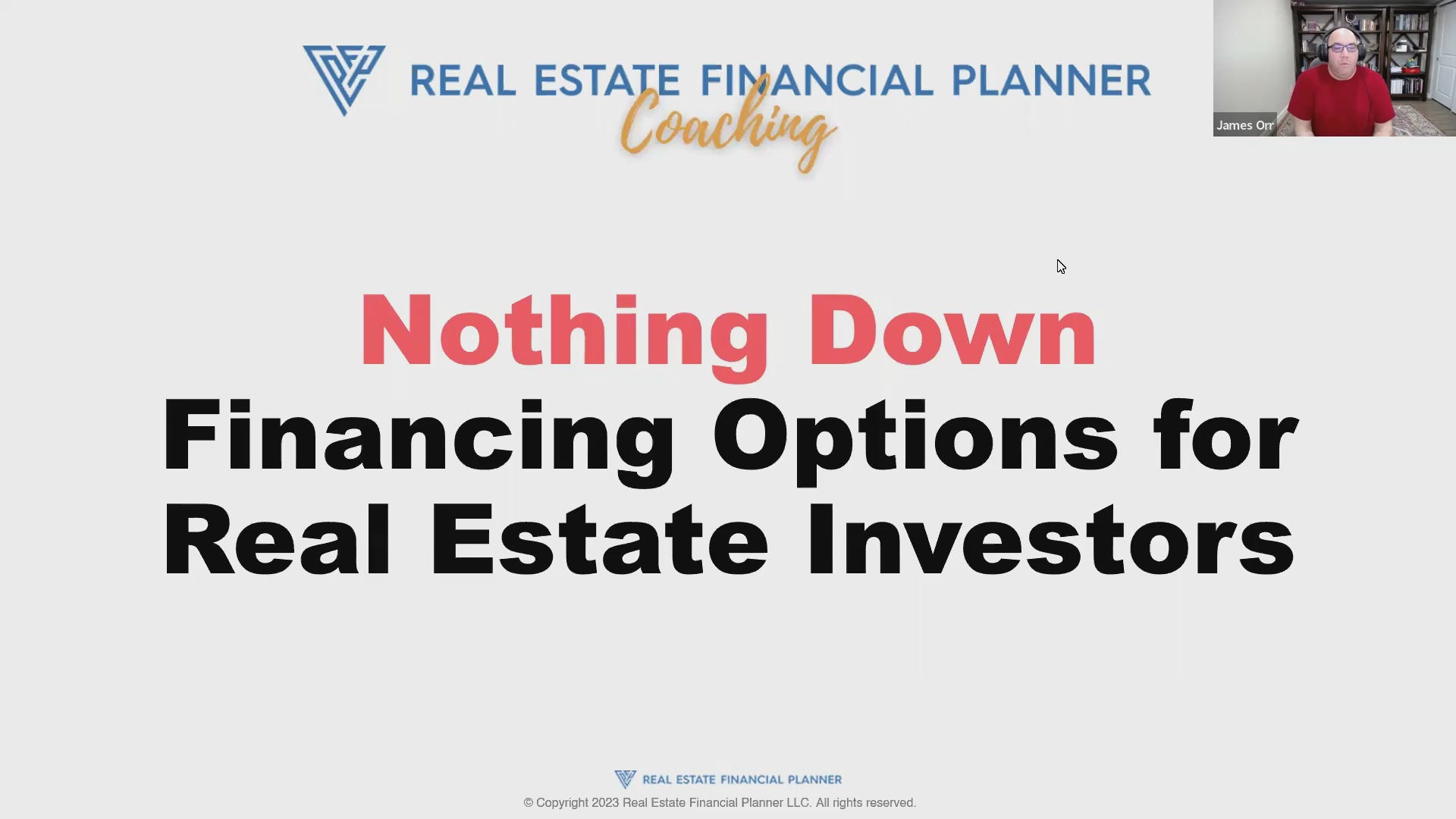 🏦Nothing Down Financing Options for Real Estate Investors
Class Recording
Some real estate investors are obsessed with investing in real estate with no down payment.
For some, it is a practical necessity because they don't have the funds for a down payment.
For others, it's about boosting their return on investment (small denominator when calculating ROI).
Sometimes it is in direct opposition to maximizing cash flow and using the 88 strategies to improve cash flow.
Although there may be other local options and creative financing options available, there are two primary "no down payment" options for traditional financing. In this mini-class, we will cover these two traditional "no down payment" options and discuss the other nothing down options.
Watch with a 7-day free trial
Subscribe to
Real Estate Financial Planner™
to watch this video and get 7 days of free access to the full post archives.