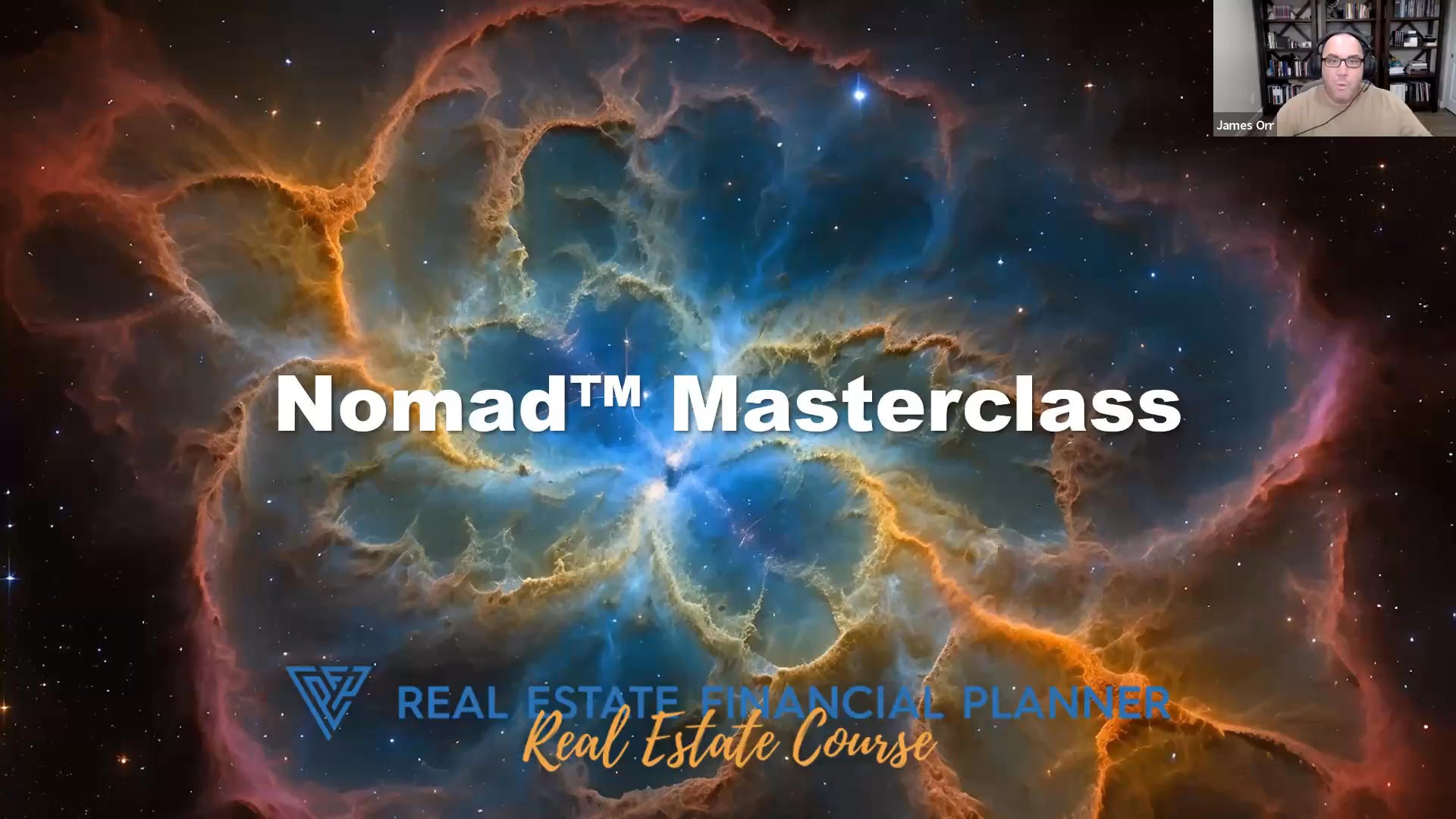 Nomad™ Masterclass - Introduction
Nomad™ Masterclass - Introduction
This is the introduction to a new series called Nomad™ Masterclass.
Covered in the introduction:
Introduction to the new Nomad™ Masterclass series and Nomad™ Master Blueprint (the reference book version of this series that will be made after the classes are done).

Introduction to John and Mary and their situation.

What is Nomad™?

Nomad™ Variations

Don't Like …
Watch with a 7-day free trial
Subscribe to Real Estate Financial Planner™ to watch this video and get 7 days of free access to the full post archives.